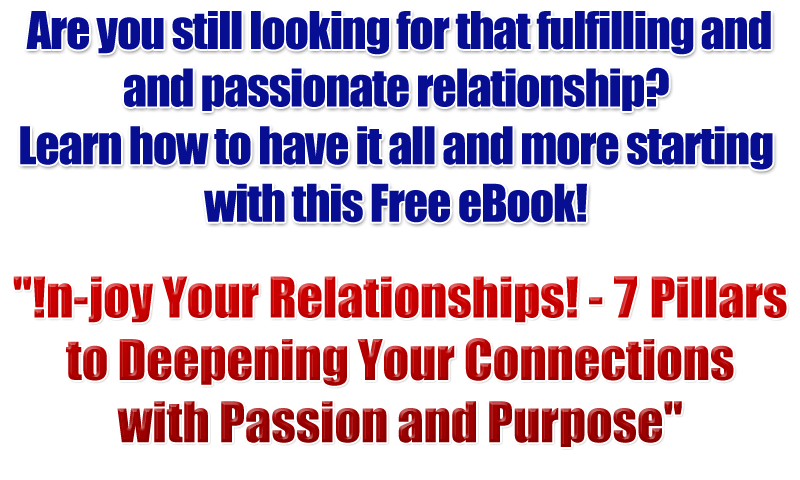 Would you like to have more sizzle with your partner?

Does your relationship feel stuck?

Would you like to feel more connected in your relationship?

If you've been searching for the answers to these questions and wondering what to do next, I know you'll find this book helpful.


You will discover:

How to have a more meaningful relationship with your partner
Why having a purpose creates the intimacy you desire
How to create a loving and safe place for your relationship to flourish
How to allow the perfection of who you are to shine
Why accessing the power within you can sustain your relationship

How being present can allow for a deeper connection
This book will give you the foundation to create the relationship you desire and !n-joy the life and love you were meant to have. You will finally have the tools to begin to let go of what has been getting in the way and attract the relationship you have only been able to dream of.
You can have your own complimentary, downloadable copy by entering your name and email in the box below. Begin the path of your self-discovery NOW!